Frugal living is crucial, especially if you live paycheck to paycheck. There are many ways to stretch a dollar, and these 8 steps can help increase your bank balance and save you thousands on expenses each month.
Frugal living means existing below your means. It also involves being conscious of your spending. During the Great Depression, people made all their meals from scratch, canned their own vegetables, and spent less than they earned. People of that era wrote the book on frugal living.
While we may not be in a depression now, their thrifty ideas are as relevant today as they were back then. In this step-by-step guide, we'll help you become money-minded and save cash without suffering through an economic shortage.
Table of Contents
#2. Reduce Unnecessary Expenses
How to Implement Frugal Living Tips
Your Guide to Frugal Living
It's important to remember that the grass is not always greener on the other side. You cannot keep up with the Joneses, nor should you try. Mr. Jones could be in debt, but you'd never know it. This guide makes frugal living simple, so use these steps to watch your savings grow.
#1. Save on Groceries
American households spend $7,316 on average per year on food. However, one of the best ways to lose track of your money is to shop unprepared. Meanwhile, grocery stores get you to spend more time and cash through clever marketing ploys.
They use attractive displays, put items in specific locations to tempt you, and brag about "sales" that may not actually be the best bargain. That means you have to be on top of your game and on a mission. Also, make a grocery list and stick to it.
When making your grocery list, try to plan your meals in advance. This step helps you avoid expensive restaurants and unhealthy meals. Plus, you can stop asking, "What's for dinner" every night. Besides, meal planning and grocery shopping can be enjoyable if you're ready for the challenge.
Frugal living could mean eating leftovers. Therefore, you should choose meals and entrees that taste good after reheating them. Also, pick recipes you can make in bulk, such as spaghetti, chicken, noodles, or chili. Then download cash-back shopping apps or clip coupons to save even more money.
Pro Tip: Americans spend about $31 billion on bottled water each year. So, invest in a reusable water bottle to carry refreshments from home.
#2. Reduce Unnecessary Expenses
The average person's annual expenses for entertainment are about $2,912. That's because many people forget about recurring monthly charges for recreation. Membership fees and subscriptions can significantly reduce your budget. As a result, you must look at your monthly expenses to determine where all your money is going.
Next, you can stop spending cash on gym memberships and work out at home instead. Did you know that about 67% of gym memberships go unused? That means you can buy some gym equipment for the house and keep your budget intact with frugal living.
Every day, you can make crucial changes, which can really add up. Instead of stopping at your favorite coffee shop on the way to work, make your coffee at home. Save on your water bill by only doing laundry once a week. Your insurance company may also offer multi-policy discounts, saving you on your home and auto insurance.
Misuse of your utilities is another way to waste money. Therefore, make sure to turn off lights when you leave a room. In warm weather months, opt to open the windows instead of running your AC. Analyze your electric/gas bills and see how you're trending. Then reduce your living costs by being more mindful.
#3. Buy Better Quality
Do you find yourself purchasing new work boots every year? How often do you buy new skillets? What about camping gear? It pays to purchase higher-quality items because they typically last longer.
For example, you could purchase a new couch from a big-box store and enjoy it for maybe 5 years. You may only pay a fraction of the price you would for name-brand furniture. However, you'll need a new one sooner than if you had saved for that high-quality piece you loved.
High-quality products typically have better warranty terms as well. Your warranty is essential when purchasing refrigerators, laundry machines, televisions, and other expensive household items. Should anything happen, the coverage protects your investment and prevents unexpected expenditures.
#4. Know When to Buy
A well-kept secret is that all products go through sales cycles. This means that there is a right time and wrong time to buy certain goods. For instance, it's always wise to purchase seasonal clothing toward the end of the season. If you shop smarter, you don't have to work harder.
Here are a few tips to help you learn when to buy:
If you need new electronics, wait for December. It's the best time to get the most of your money because Black Friday deals will spill over next month. Plus, you might even find steep discounts if you bide your time.
July is ideal for home improvement. You can save on paint, decking, and more. For some of us, those improvements may have to wait until spring of the following year, but the amount you save will be well worth it.
Cleaning supplies tend to be on sale in March. This is also an ideal time to buy these things in bulk because items like bleach, laundry detergent, etc., will keep for longer.
Purchase your new home in late summer or early fall. During this time, the market is cool enough to negotiate asking prices and get the property you want.
Buy vehicles at the end of the year or on Mondays. The reason is that dealerships are more likely to give you a better deal if you shop early in the week or late in the year.
#5. Travel in the Off-Season
Just because you enjoy frugal living doesn't mean you can't travel. However, plane tickets, hotel rooms, and vacation packages can cost a fortune if you haven't done your research and planned accordingly. This is particularly true for popular vacation spots like Disney, Yellowstone, and New York City.
November and December are when most Midwesterners and northerners look for warm weather. That means those months are the peak season. Ultimately, you should avoid traveling at specific times because that's when trips are most expensive.
Travelandleisure.com researched the best times to purchase plane tickets for holidays, domestic, and international travel. It turns out that there is a sweet spot. Book trips three months in advance, or get last-minute discounts on bookings.
Pro Tip: Your local grocery store might have a fuel saver program. You can rack up points with every purchase and then use the points to buy fuel for cheaper.
#6. DIY What You Can
Businesses like auto-repair shops and construction companies make a ton of money. Many people don't want to take the time or lack the ambition to learn something new. However, taking matters into your own hands and fixing your sink could save you a bundle.
Are you thinking of painting the interior of your home? Hiring professional painters can cost you anywhere from $1200-$3600. Meanwhile, the average paint cost is $20 per can, covering nearly 400 square feet. For a 1200-square-foot home, a DIY paint job could save you over $1500.00.
Get creative and repurpose old furniture. People are innovative in reusing old furniture and turning it into something functional and new. So, take that old desk and turn it into a coffee table. Or try your hand at re-upholstery. Gather some ideas and get to it.
There are infinite resources for DIY projects on the internet. Not sure how to change your oil? Google it. You'll find how-to videos on YouTube, read articles by the experts, and see other people's experiences doing it independently. You'll feel an incredible sense of satisfaction and accomplishment when you've finished your project, and your pockets will thank you.
#7. Buy in Bulk
Frugal living relies on bulk purchases. Unless you feed 400 people a week, it's not a great idea to buy 30 pounds of potatoes. However, a few items are worth buying in bulk, such as toiletries, cleaning supplies, and regularly purchased products.
Buying in bulk means that the cost per unit is cheaper. On average, you'll save anywhere from 20% to 83% on your purchases. If the product won't expire before you use it (paper products, canned goods), buying in bulk is a great way to save money.
Sam's Club and Costco are membership-only stores that offer various bulk options. It's a great idea to buy meat in bulk (at discounted prices) and invest in a deep freezer. A year's membership at Sam's Club is around $45, which you would likely make back just in your savings.
In addition to living frugally, you'll also be conserving time. Fewer trips to the grocery store and less money spent on fuel are just the beginning.
Pro Tip: Stop buying paper plates and do the dishes instead. The average person spends nearly $100 a month on disposable cutlery.  
#8. Buy Used When You Can
As mentioned earlier, it pays to invest in higher quality products. Often, warranties only come with brand-new items. However, used products with a lifetime warranty are wise investments. The previous owner already paid for it, and then you can reap the benefits.
Reader's Digest suggests buying used exercise and sports equipment, musical instruments, and clothing. These examples are great, especially if you have growing children. Your daughter may decide she'd rather play the tuba than the flute, outgrow the big name-brand sneakers you just bought two months ago, or determine she has a passion for croquet. As her desires and sizes change, you can save big by buying pre-owned.
Places like Goodwill, Plato's closet, pawnshops, and garage sales are excellent places to find bargains. There are many websites that you can check out too. Aside from eBay, Offerup.com carries various categories, from electronics to pet supplies.
Pre-owned vehicles are always the way to go for more frugal living. The moment you drive a brand-new car off the lot, it loses value. After that, it depreciates 15-20% each year. Used cars suffer far less devaluation annually, and dealerships have lower fees on used vehicles than new ones. Your insurance will be significantly lower than that on a new car as well.
How to Implement Frugal Living Tips
Integrate your frugal living habits by first examining your financial situation. Find out if you have any unpaid debts. Then work on decreasing your obligations to reveal more spending money each month. You can track expenses and compare them to your income with a comprehensive budget.
First, write down your average income. Then record your expenses, even the seemingly insignificant ones. You'll be surprised by how much cash you waste on minor things. Instead, skip the morning coffee shop run and pool that cash back into your bank account. After that, you can implement these frugal living tips without them disrupting your daily life.
Conclusion
Living frugally now will allow you to live better later. You'll have more money for saving and investing, can potentially retire early, and give yourself the freedom to pursue your passions. Having a safety net in savings is also beneficial for your health. The peace of mind with an emergency fund is priceless and reduces financial stress and anxiety.
Frugal living isn't always easy, but it is worthwhile. Carry out your due diligence and truly find the best deals. A little research could save you big. After some time practicing your penny-pinching, being a bargain hunter will become second nature.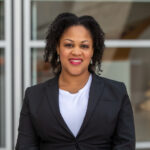 About the Author
Sibongile Ngako believes that multifaceted women can accomplish tremendous things with compassionate support. As the VP of Consumer Compliance and Head of Global Compliance at Affirm, Inc., she leverages her expertise and authenticity to empower women in all aspects of life. Sibongile focuses on promoting inclusivity in the workplace as an ally and advocate of female perspectives. Her dedication to professional equity earned her the GRCB Spectrum Award in 2017. 
Harvard-educated and family-oriented, Sibongile maintains a grounded and balanced approach to social justice reform. Her team strives to make a positive impression despite popular opinion. Her motto: "If you focus on making a meaningful impact, your reputation will follow." Ngako fortifies her zeal for women's empowerment through mentorship and company-sponsored URG and DEI programs.