Financial independence for women is crucial. And because the future is female, modern women should take this time to get their affairs in order. That's because the possibilities are endless with a solid economic foundation.
Meanwhile, achieving fiscal autonomy can be tricky. Roadblocks and unexpected issues are common. But there's still a way to secure your finances despite the challenges. And today, you'll learn what they are.
Table of Contents
What Does It Mean to Be Financially Independent?
Financial Independence for Women: A Modern Motivator
How Pursuing Financial Independence Benefits Women
How Old Do You Have to Be to Become Financial Independent?
Unique Financial Challenges Women Face
Five Tips to Achieve Financial Independence for Women
#2. Learn About Investing (and Do It)
#4. Create a Pool for Emergencies
#5. Don't Prematurely Inflate Your Lifestyle
Other Tips for Long-Lasting Economic Security
What Does It Mean to Be Financially Independent?
What does monetary stability look like? According to Wikipedia, financial independence is an economic status wherein you have enough cash flow to pay the bills. In other words, you're not living paycheck to paycheck or barely making ends meet. Instead, your income is plenty, and your lifestyle reflects that.
Forbes may describe it differently, though. Investors view financial stability as a lifelong condition. So, you're not really independent until you can pay for living expenses without a job. And whether it's because of retirement benefits or passive income, the point is that you work smarter, not harder.
There are three levels of financial independence for women. Here is an overview:
LEVEL ONE: Budgeted Protection
As the first level, Budgeted Protection means you have enough capital for expenses if nothing goes awry. It might also include a small savings account or extra money for emergencies.
LEVEL TWO: Basic Freedom
This level involves earning or saving money for a comfortable middle-class lifestyle. But it does not account for massive expenses, emergencies, or luxury vacations.
LEVEL THREE: Baller Status
At this level, you'll have enough capital to live comfortably for the rest of your life, come what may. You might also have money to spare for luxury getaways, fantastic gifts, and other unexpected living costs.
So, does independence look the same for women and men? In most cases, it does. However, being a financially responsible female means taking different steps and avoiding certain obstacles.
Financial Independence for Women: A Modern Motivator
Why is financial freedom so crucial for women? Many people have an opinion. And some say it's because females endure more gender-related challenges in relationships and the workplace. Research on the gender pay gap theory has also revealed interesting facts about how women make, save, and invest money.
As it turns out, cash is a motivator. And it allows women to be the decision-makers in countless situations. For a long time, men were the only ones with coins in their pockets. So, women weren't allowed to carry cash or learn about economics. However, contemporary ladies are more fiscally free than their ancestors. That means it's time for them to play in the big leagues.
Intelligent money management is empowering. It also teaches you better spending habits through old-fashioned cause and effect. Climbing the ladder toward financial independence requires strength and discipline at every step. But the outcome can benefit your present and future life despite the hurdles.
Here is what financial independence for women might look like in some situations:
Maintaining a career while also building a family.
Not having to depend on other people for help.
Living in a beautiful home or nice neighborhood.
Having enough time to enjoy hobbies and pursue interests.
Relaxing before or after retirement because of smart money moves.
Living one paycheck at a time isn't good for anybody, but especially not for women. That's because females are already at a disadvantage in several ways. So, learn how to become financially independent and reveal the benefits that come with it.
How Pursuing Financial Independence Benefits Women
Trying to become a self-governing force is a challenge. There will be sacrifices to make and opportunities to get it wrong. And most likely, you'll mess up a few times before you get it right. After all, restricting budgets, discovering investment opportunities, and spending money wisely require a skill.
Frugal money management teaches women new talents. It reveals exclusive job security pros and cons while helping her set clear priorities and refine competencies. And financial independence for women means being better prepared for emergencies or unexpected expenses. So, it's like having more options with a lot less stress.
The benefits of financial independence spill over into your everyday life. Not only do you experience less anxiety about money, but you also add less stress to other people's lives. Lacking funds and making late payments can directly or indirectly affect your career, credit score, and relationships. And trying to squeeze every penny out of your income can leave you exhausted. That means you're happier when cash doesn't rule everything around you.
Instead of stressing over dollars, you find more time for reflection and self-improvement. In some cases, you might even have enough money to eat healthier, start exercising, or begin a new hobby. Financially stable women can also enrich their familial bonds and stay connected to loved ones. They often enjoy a rich social life due to their unrestricted economic status.
Fiscal freedom brings more opportunities to consider the long-term. The extra time and energy can harness new income possibilities or help you achieve your goals. And if your plans require capital, this is the perfect time to strike. So, don't wait for retirement to get started. Benefit from financial sovereignty today.
How Old Do You Have to Be to Become Financial Independent?
You can become fiscally autonomous at any age. Yes, only about 24% of young people are financially set. And managing money is more difficult these days because of inflation and evident gender pay discrepancies. But education, experience, responsible spending, and intelligent planning can make up for all of that.
Men typically gain fiscal freedoms at an earlier age than women. However, the ladies are quickly closing the gap. In 1980, about 63% of men between 18 and 29 were economically sovereign. Today, that number is more like 52%. The same year, only about 38% of women enjoyed stress-free finances. And now, nearly 42% of females between 18 and 29 need no help at the bank.
Despite the progress, there's still a gender imbalance regarding financial independence for women. On average, men reach their fiscal milestones first. But modern females attend colleges, universities, and trade schools for higher education and better jobs. So, women are quite literally giving men a run for their money.
Studies show that women between 25 and 29 earn bachelor's degrees more often than same-aged men. And regardless of gender, professional credentials can make saving and investing more manageable. Meanwhile, men have enjoyed a 1.3% average income increase since 1980. But women started earning about 36% in that same time.
The moral of the story is straightforward. Men may have had the upper hand for decades, achieving monetary liberties very early in their lives. However, society has finally leveled the playing field. And savvy ladies of all ages are taking advantage.
DID YOU KNOW: About 85% of women manage the household budget. Plus, women's investment portfolios outperform men's by as much as .4% when they invest their money wisely.
Unique Financial Challenges Women Face
Wise investments and higher education aside, women must jump through hoops that most men don't. According to the Bureau of Labor Statistics research, modern females earn only 82.3% of the average male's salary. And that's the case even if she does the same job. Plus, women of color face an incredibly steep climb by comparison. But that's only the beginning.
Monetary freedom is empowering. Yet, modern women must navigate gender-specific roadblocks and equity challenges along the way. The financial world does not take it easy on the ladies between pay discrimination, familial duties, and a general lack of exposure to economic tools. But understanding the hurdles can help you build generational wealth and achieve financial independence before retirement.
Many progressive movements have paved the way for easier financial management. So, the outlook is much better than it was a few decades ago. However, women still face the following obstacles:
Having children can disrupt education and careers. Working mothers take a 4% pay cut with every child.
Women typically live longer than men, meaning they need financial support for more time.
Females are less likely to take finance courses in college. Twice as many men study economics as women.
Need to catch up? You can take financial literacy courses to better comprehend economics. And if you need more information, you can always hire a coach.
Five Tips to Achieve Financial Independence for Women
Achieving financial sovereignty may be more of a challenge for women. But that doesn't mean it's impossible. So, here is your five-point guide to financial independence for women:
#1. Increase Your Income
Try to find ways to boost your salary or make extra money. You can use a side hustle or launch a small business. Then save your earnings in a high-yield account or invest them into something volatile.
Pay increases don't have to be substantial to make a difference. A few hundred surplus dollars per month can go a long way toward making your life more comfortable. And if you're clever, you'll figure out a way to generate passive income so you can enjoy financial freedom with little effort.
#2. Learn About Investing (and Do It)
Investing your cash into the stock market can be tricky and risky. You could lose all your money or make a fortune depending on how you behave. So, contact a financial adviser for tips and tricks.
Once you understand how it works, use some of your side gig money to play the odds. Just make sure your investments don't put you into debt. You should only invest what you can afford to lose.
#3. Pay Off Your Debts
Debts and other financial obligations can eat away at your salary and fudge your budget. That's why it's crucial to get rid of liabilities as fast as you can. Even small credit cards affect your financial future.
Massive bills can also decrease your credit score, making it harder to get a low-interest loan. And managing the monthly obligations can slow down your savings or cut into your investments.
#4. Create a Pool for Emergencies
Emergency funds play a significant role in financial independence for women, especially those who have families. After all, one bad day can ruin your entire future if you're unprepared. But disaster money helps save the day in more ways than one.
Nearly anything can constitute an emergency. The crucial things in your life depend on your morals and goals. So, try to keep enough cash to cover the basics. Then save a little more for major events.
#5. Don't Prematurely Inflate Your Lifestyle
It's always exciting to get a promotion at work. And earning extra money can buy you the finer things in life. But is it too soon to start spending your paychecks on luxury items? Most economists warn against premature expenditures based on approximate, promised, or temporary income.
Instead of living the good life as soon as you get a raise, hold back. Try to earn more than you spend for the first five to ten years of your career. Then invest your surplus in stocks and bonds to establish financial independence.
Other Tips for Long-Lasting Economic Security
Are my top tips not enough to create lasting change? Try adding one of these strategies to the recipe:
Review and revise your budget at least twice per year.
Set goals for your savings account, and don't touch it otherwise.
Work on increasing your creditworthiness with reputable lenders.
Put "Savings" on your monthly budget to-do list.
Only spend money on things that will enrich your life.
Remember, fiscal freedom comes at a cost. So, expect some sacrifices but keep your objectives in mind.
Conclusion
Financial independence for women means many things. And females face unique hurdles along the way. But frugal money moves can empower them to climb the ranks and make better decisions as leaders of their own destinies.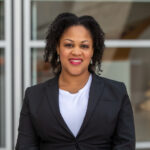 About the Author
Sibongile Ngako believes that multifaceted women can accomplish tremendous things with compassionate support. As the VP of Consumer Compliance and Head of Global Compliance at Affirm, Inc., she leverages her expertise and authenticity to empower women in all aspects of life. Sibongile focuses on promoting inclusivity in the workplace as an ally and advocate of female perspectives. Her dedication to professional equity earned her the GRCB Spectrum Award in 2017. 
Harvard-educated and family-oriented, Sibongile maintains a grounded and balanced approach to social justice reform. Her team strives to make a positive impression despite popular opinion. Her motto: "If you focus on making a meaningful impact, your reputation will follow." Ngako fortifies her zeal for women's empowerment through mentorship and company-sponsored URG and DEI programs.